To see details about your payments and your earnings, you should visit the Payment Reports page, which can be found in the left-hand navigation menu under 'Payments'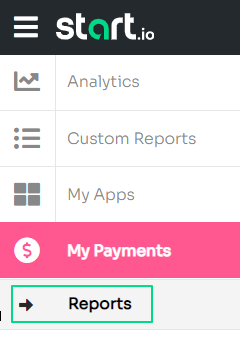 After clicking on 'Reports' you will be taken to the Payment Reports page. The Payment Reports page is broken down into two sections: Earnings and Transactions.
Earnings
On the Earnings page, you will be able to see your total earnings. You can view your earnings by year or view your earnings by month by clicking on the the year you want to view:

If you want to view your earnings in more detail, click on the month you wish to view to see your earnings broken down by revenue and other (bonuses)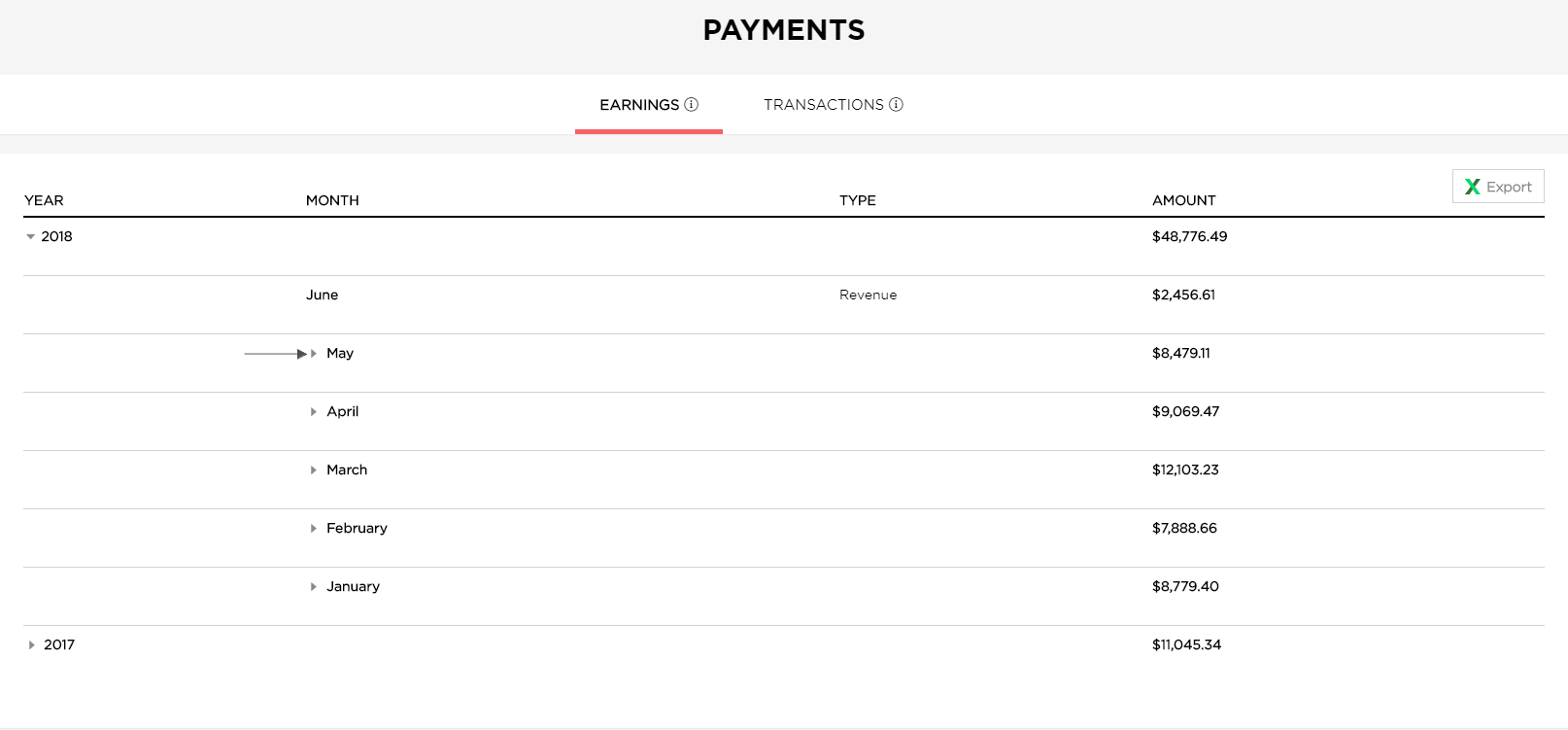 You are also able to export your Earnings report as an CSV spreadsheet. To do this, click on the green X in the top right-hand corner of your Earnings tab.
Transactions
Transactions page shows all the payments that Start.io (Formerly StartApp) has transferred or tried to transfer to your selected payment method.

The payments will be organized according to year, and then can be broken down by month after clicking on the year as shown below.

Your payment's status can be any of the below:
Submitted for payment
In process
Failed
To learn more about it: transaction page statuses.