How to edit an app?
In order to edit an existing app:
Go to My Apps
Click on My Apps located on the left-hand menu: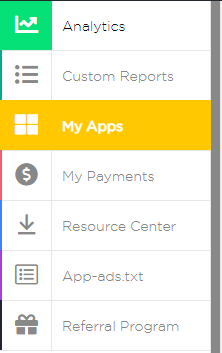 Select an app
Choose the app you wish to edit, and click on the pencil icon:

You are now able to edit the App Name, App URL, Category, and App Maturity.

If your app is published on Google Play Store or the iTunes App Store, you will be able to edit your App URL and App Name while the remaining App Details will be changed automatically according to the new App URL.

Save changes
After you have completed all the changes, click the checkmark icon on the right-hand side to update the changes. If you wish to cancel your edit, click the X icon.

If your changes have been saved successfully, you will see the following message:

Kids apps
To learn more about apps designed for kids, click here.