The dashboard tab displays your account status with respect to funds and campaigns.

You can also choose to take certain actions here.
What can I view on my dashboard?
1. Account balance
View your current account balance and add funds by clicking on the Add Funds button: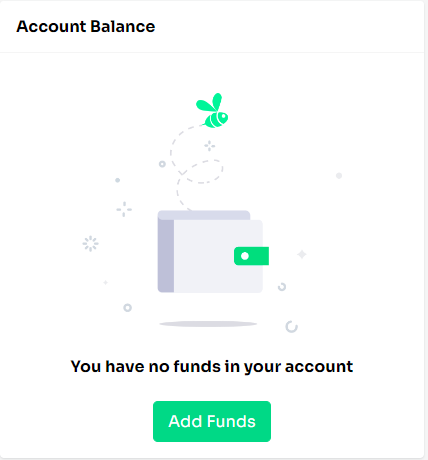 2. Monitor your spend
View the amount you have spent so far: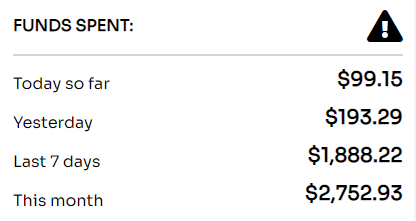 3. Campaign status summary
View your campaigns' status at the bottom. You can also choose to create a new campaign: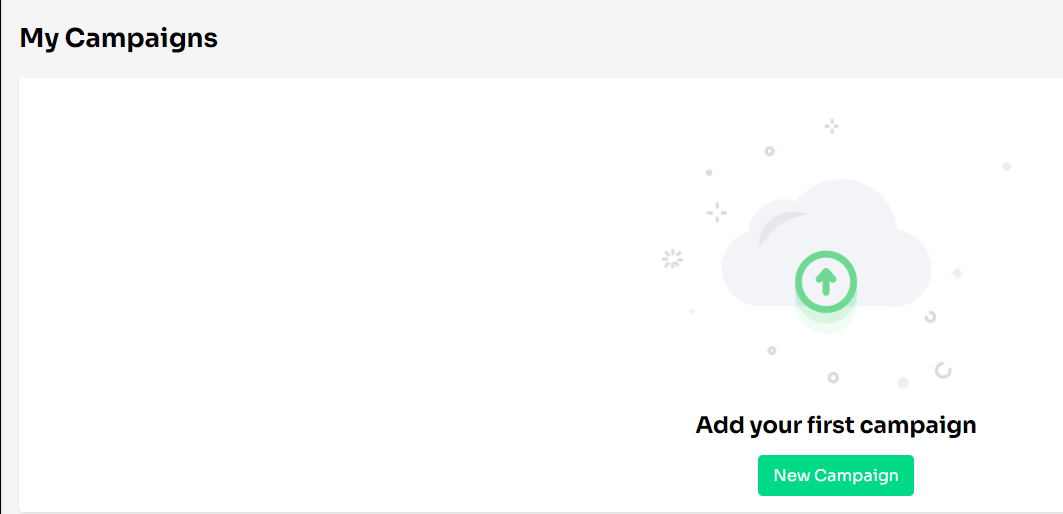 4. Actions timeline
Use the timeline on the right side to view the actions you have taken and events that occurred while you were away, You can view any action or event, including its description (displayed at right) and the time it occurred (displayed at left).
We recommend using the timeline to find different events relating to your balance, campaign approval and statuses.