Invite your friends to Start.io (formerly StartApp), and you can earn a bonus of up to $10,000 (and they have the chance to earn some extra revenue, too)!
To be awarded a bonus in the referral program, your referral needs to earn a certain amount of revenue over a three-month period. After three months, you will earn a one-time bonus based on how much revenue they earned!
In addition, when your referral exceeds $250 in revenue, they will earn a $50 bonus!
You can see the bonus breakdown below: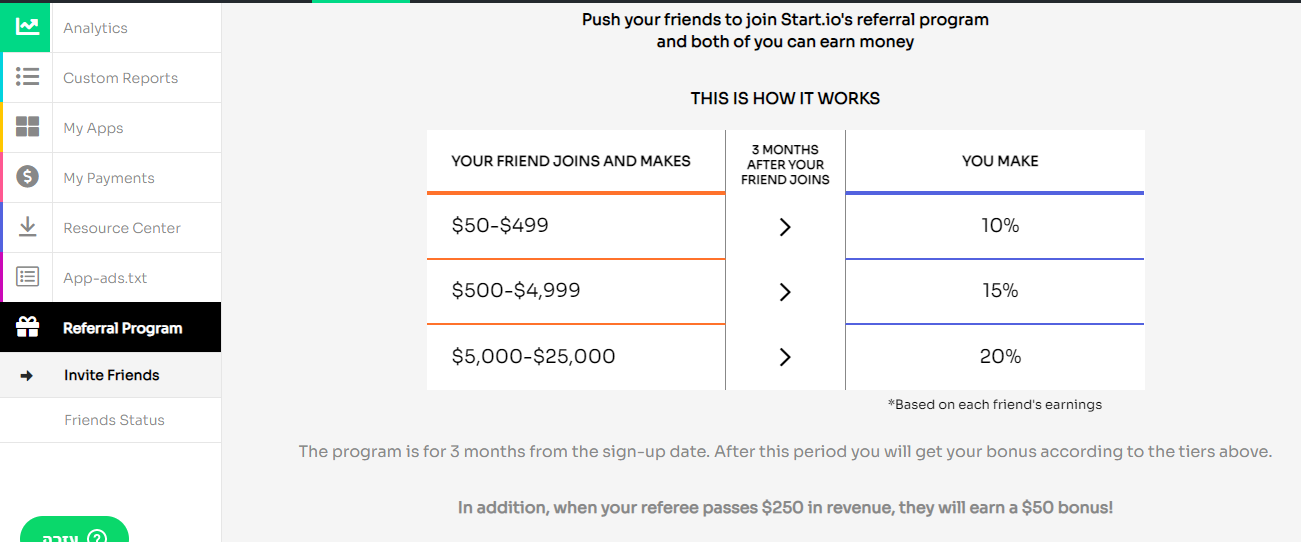 Here's how it works:
Any current Start.io (formerly StartApp) publisher can simply log in to the publisher portal and start sending out referral emails and links to their friends and colleagues.
If your friend decides to sign up and integrate with Start.io using your referral link, you will be on your way to a referral bonus!
For more information, please read our Terms & Conditions.
Login to the Publisher Portal today and start inviting your friends!
Not a Start.io Publisher? Register today!