At Start.io (formerly StartApp), our team works year-round to come up with the most unique ad units that will work best for your users. The variety of placements we offer allows you to increase your earnings. Read on to discover our ad types and placements:
Splash Ad
Splash ad is a full-page ad that is displayed immediately after the application is launched. A Splash ad first displays a full-page splash or loading screen that you define, followed by a full-page ad.
From our experience, the Splash ad tends to generate higher CTR as it appears as a full page as soon as the app is loaded, when we have the user's undivided attention.
Splash ad is enabled by default upon SDK integration. If you wish to disable it, please follow the instructions in the integration user guide.
Return Ad
Return ad is an ad unit that is displayed once the user returns to the application after a certain period. To minimize intrusiveness, short time periods are ignored.
Return ad is enabled by default upon SDK integration. In order to disable it, please follow the instructions in the integration user guide.
Interstitial Ad
Static Interstitial
Interstitial are full-page ads displayed before or after a certain content page or action, such as upon entering a stage, between stages, while waiting for an action, or upon exiting the application. This ad type offers you premium placement, as it takes up the user's screen entirely. Interstitial ads result in high CTRs.
Rewarded Video
Rewarded ads are interstitial video ads that provide a reward to the user in exchange for watching an entire video ad. The reward might be in-app goods, virtual currency or any premium content provided by the application. Because users actually opt-in to watch a rewarded video and are granted something valuable in return, Rewarded ads are an effective and clean monetization solution for stronger user retention and keeping users engaged in your application for a longer amount of time.
Video
Full-screen video ad, with the option of skipping after 8 seconds.
Banner Ad
Start.io (formerly StartApp) supports different banner sizes. Banner ads are a great way to start if you're new to mobile advertising.
320X50/ 300X50
Banner ads are rectangular image or text ads that occupy a spot within an app's layout. They stay on screen while users are interacting with the app, and can refresh automatically after a certain period of time.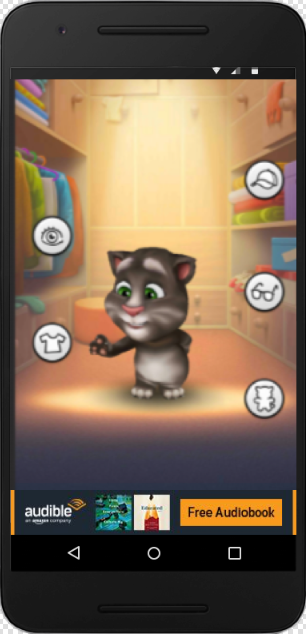 MREC (medium rectangle) Banners
MREC is one of the most widely available ad sizes on mobile devices. For this reason, the 300×250 MREC banner tends to be popular with advertisers, which leads to increased publisher earnings.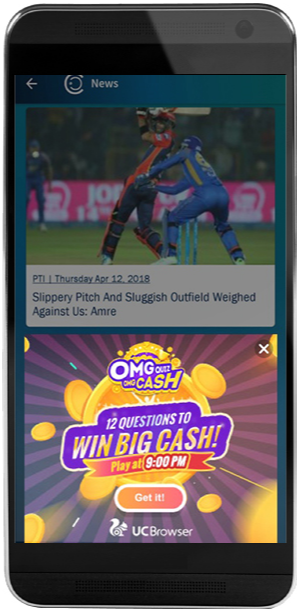 Cover Banner
Cover banner is a 1200×628/7 ad that is commonly used in social media feeds as well as for native user experiences.
Native Ad
Native ads have no predefined UI, which gives you the freedom to design and control the ad exactly as you want. Using Native ads, you can design an ad experience that perfectly fits your application's style, content and functionality.