The targeting section consists of 5 different tabs. Each tab contains different targeting options for you to choose.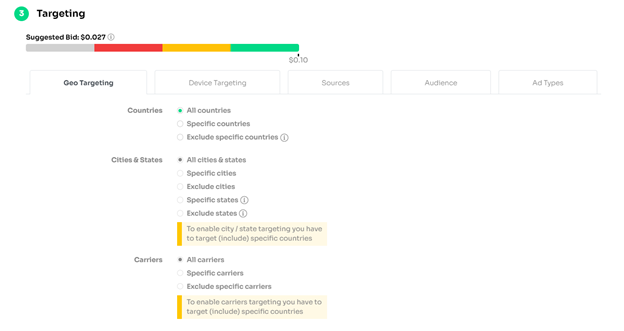 Geo-targeting
Start by selecting the country that is relevant to your campaign. You can also select a city or states as well as a specific carrier.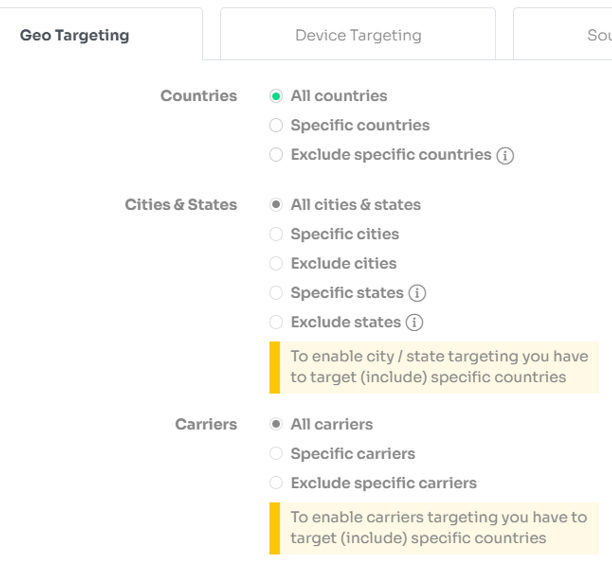 Device targeting
You have the possibility to choose the relevant connection type, OS version, device type, devices and manufacturers as well as device language.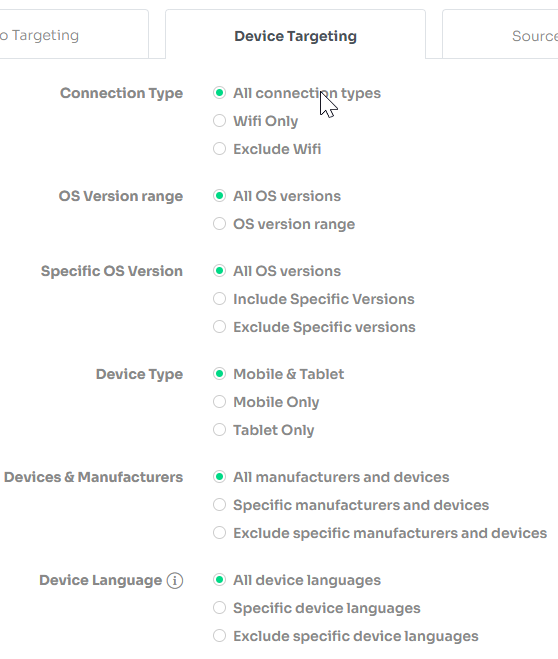 Sources
In the Optimizations tab, you can optimize your campaign per publisherID or appID. In order to optimize this way, you need to add our macros into your tracking URL. You can also choose to target in store apps or out of store apps only, optimize per publisher categories, and target kids apps if your campaign is designed for kids.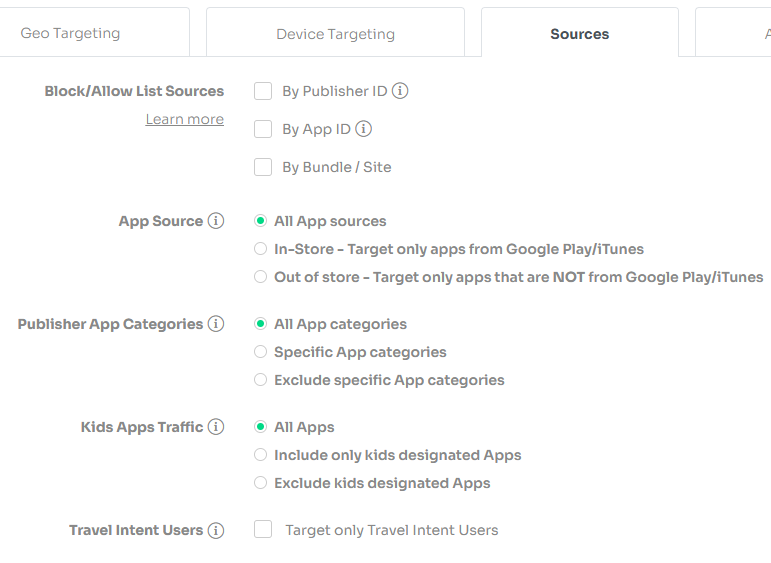 Audience
In this section (Available for Android only), you can target specific audiences:
App presence: Target your campaign only to users who already have specific apps installed on their devices.
Age Group targeting: Target your campaign to defined age groups.
Gender targeting: Target your campaign only to females or males.

Note that this type of targeting may narrow your campaign's traffic potential.
Ad types
Via the Ad Types tab, you can choose to run your campaign on all ad types, or specific ad types. More details here.