Adding creatives is Step 5 in the campaign creation process.
You may choose to upload and publish any creative you wish. Our campaign compliance team will review the creative, and either approve or reject it before publishing.
How to upload creatives
1. Select the creative type you would like to upload: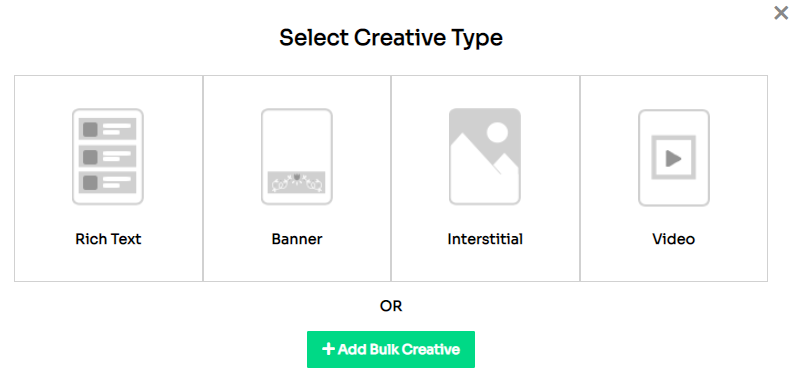 Click here to learn about our creative types.
2. Insert a creative name and tracking URL:

3. Based on the creative type you choose, upload the icon or image:

You may add as many creatives as you like. We recommend testing all creative types.
Once a creative is uploaded, you can replace it at any time. Simply click on "Replace Creative":

You can then upload any other creative and publish it.
Note
Publishing new creatives requires our campaign compliance team's approval. You will receive an approval/denial email notification for any creative you upload, similar to that when publishing a new campaign.
Read more about our Ad Placements here.