To create a new campaign, click on Add New Campaign.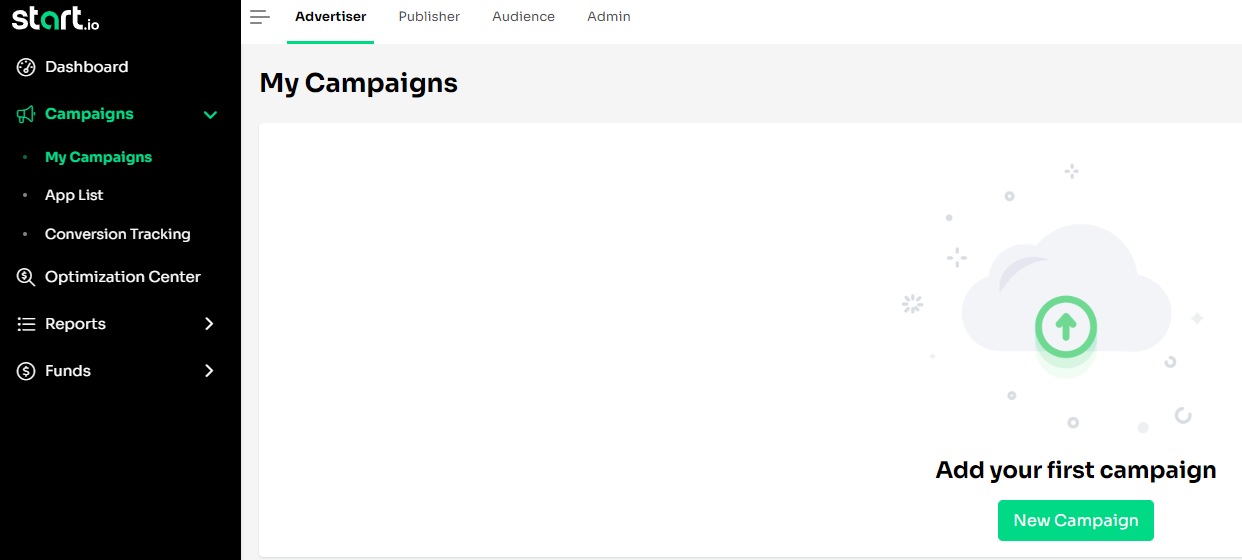 You can find this button either in "My Campaigns" on the upper right corner of the screen, or on your dashboard: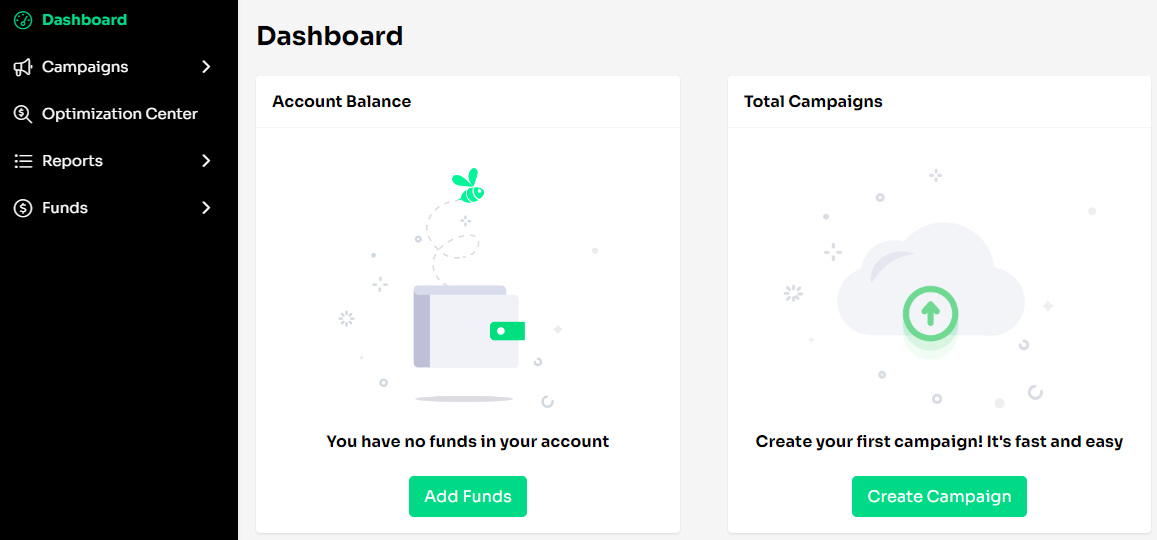 Step 1- Create a campaign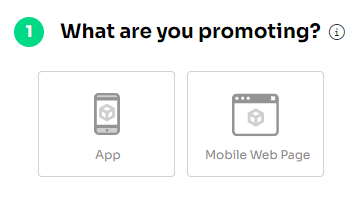 Selecting campaign type:
With Start.io (formerly StartApp), you can promote mobile apps or mobile web page campaigns (i.e. campaigns leading to a mobile web page).
Choose the type of campaign you want to promote.
The destination URL is a direct link to the App Store (for app campaigns) or domain/direct link to the landing page (for mobile web campaigns).
Please note: The Tracking URL will be added when creatives are uploaded in Step 5. For the destination URL, please use a direct link to the landing page in order for us to identify the campaign domain. This URL will NOT affect the campaign flow or be used for the click redirect.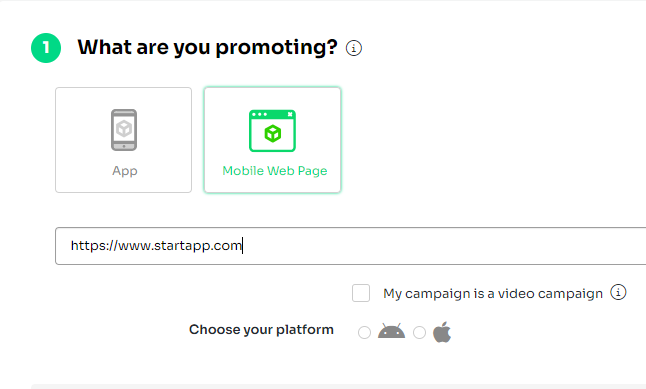 Start.io has different targeting available for each OS, therefore we separate the campaign flows for each OS type.
If you would like your mobile web page campaign to run on both OS types, you will need to upload a separate campaign per OS for the same destination.
Once a URL is inserted and your OS is chosen, you will be able to create your campaign and move to the next steps: defining your campaign info, targeting, budget and creatives.
Step 2- Campaign Info

In this step, set the campaign's start and end date, day parting and frequency capping.
Please note that all dates and times are GMT. If you choose day parting hours, the time refers to the request time, not necessarily the impression time.
Find out more about campaign information here: https://support.start.io/hc/en-us/articles/218577558-Campaign-Information-
Step 3- Targeting
In this step, you can set the campaign targeting, GEO, Device, Audience, etc.
Read more about campaign targeting here:
https://support.start.io/hc/en-us/articles/217732888-Setup-the-targeting-of-your-campaign
Step 4- Budget & Bid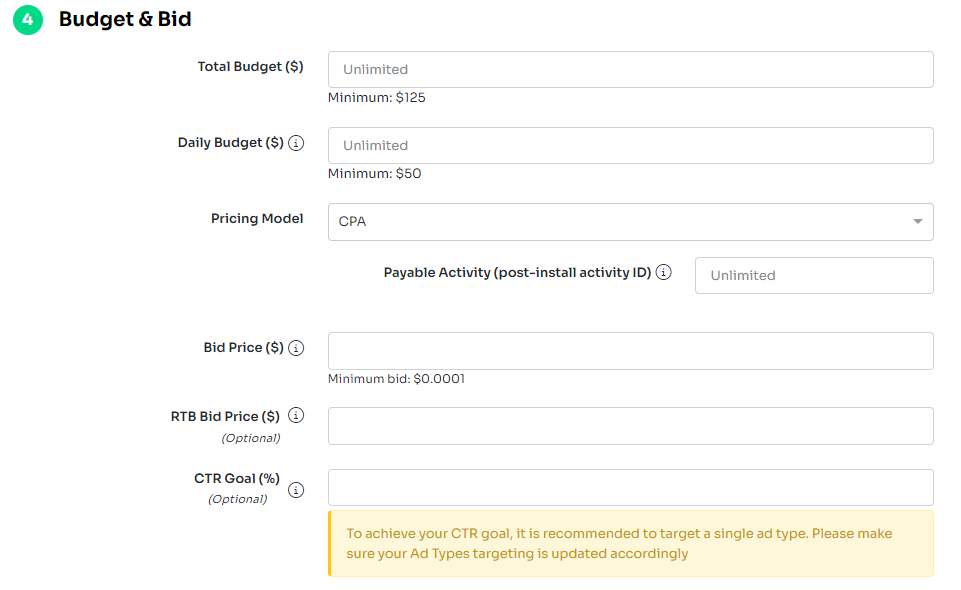 On the upper left side of this section, you will find the suggested bid bar. The suggested bid is based on your campaign targeting and our traffic.
Set the daily and total campaign budget, and select the preferred pricing model: CPC or CPM.
For more information about pricing models, click here.
Step 5- Creative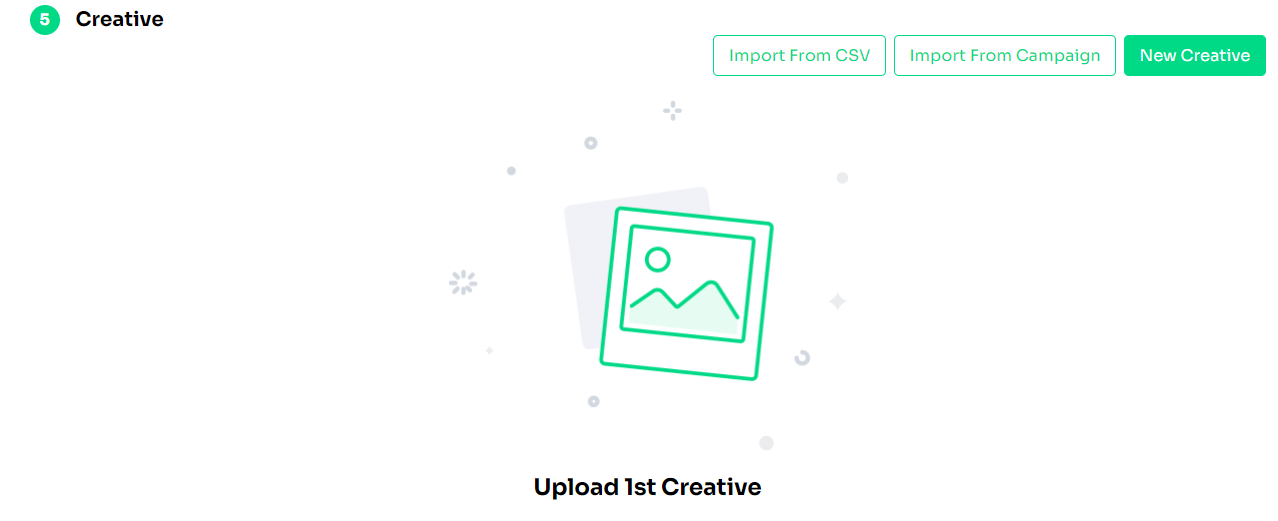 You can choose any creative according to the ad type targeting you have set in Step 3.
Creative should be uploaded according to the ad type you chose, each creative has different sizes and requirements, learn more about creatives type and sizes here.
Once you've uploaded the creative, you will be able to enter the tracking URL (Click URL).

You can choose to complete the various steps in any order.
On the bottom right side, you will see these buttons:

You can choose to submit the campaign for review by our campaign approval team by clicking on "Publish". Or click "Save as Draft" to save the campaign and edit it later at your convenience.